DaoPay is a licensed payment service provider for online businesses with over 20 years of market experience. With 1 API, clients can offer several payment methods for their eCommerce business all through a single platform.
DaoPay's mission is to provide secure and simplified payment processing to companies around the globe and ease of payment for end consumers. Our sales representatives are well-versed in several industries and the complexities that come with finding the right payment solution for your business. At DaoPay, it is understood that no one business is the same and that is why our team strives to provide the most optimized and bespoke payment solutions for your business.
Vision: Payments made easy.

Founder and CEO, Peter Krapfl created DaoPay in 2001. Peter studied with a Daoist monk for many years and so the name DaoPay emerged. The word "Dao" signifies the way or path.
He originally started the company as an addition to his initial endeavors. For a year, DaoPay and the profits it was making had went unnoticed. After seeing the momentum the company was gaining, Peter decided that he would put all of his time and energy into the payment company, DaoPay. Now, 21 years later and DaoPay is operating on a global scale providing the best payment experience to a vast variety of clients in all fields of businesses.
2001: Peter Krapfl invents DaoPay.
2006: An international patent is issued for our voice payment solution, which set the basis for our market leadership for pay-by-call solutions until today.
2010: Daotec Payment GmbH is founded due to a change in the European laws for payment service providers.
2011: After 10 years of building DaoPay to become one of the leading carrier billing payment platforms worldwide DaoPay is granted the payment service provider licence by the Austrian Financial Market Authority (FMA). This is a licence very few players in the field of payment services have.
2013: The company name is changed to DaoPay GmbH.
2017: DaoPay is integrated in thousands of online platforms as a payment method reaching more than two billion consumers in over 72 countries.
2020: DaoPay celebrates the 20th anniversary.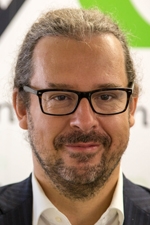 Peter Krapfl, CEO
Striking his first major deal at the age of 15 by developing and successfully distributing two computer games worldwide, Peter quickly discovered the potential of IT. His work portfolio includes companies such as Ashford, Cromemco, TopCall, and the Philips Research Labs.
In 2001 he founded DaoTec, an international telecom company, and invented the base technology that led to the development of the DaoPay service.
Peter also works as a court certified expert for information technology and software development for the Republic of Austria.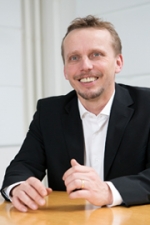 Oliver Jura, COO
Oliver started in the field of logistics and became the general manager of an international forwarding agency and transport enterprise. In the late 90's, Oliver developed the idea of a virtual freight broker and went on to found the Eulox Logistics Exchange in collaboration with Bertelsmann, SAP and Hermes Kreditversicherung.
He crossed industries in 2003, moving from logistics management to telecommunications and payments, later joining DaoPay in 2005.
Oliver's previous experience, language skills and focus on internet businesses are success drivers for the continuation of DaoPay's products and services.