BLIK is an extremely popular Polish based method. The mobile payment method is supported by majority Polish banks via mobile banking applications
How Does it Work?
During the online checkout, the customer chooses BLIK, selects their bank, then enters the 6-digit code that the BLIK app generates. Customer then confirms the purchase with their mobile banking PIN and goods/services are provided. BLIK can be used online and in-store
Merchant Benefits
BLIK has the reach to more than 70% of Poland's banking clients
Wide reach due to the use of a phone for payment authentication
Providing a known localised method to your end users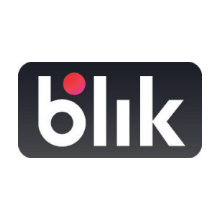 Contact Us
Please Note: This form is only to contact our Sales department.
If you want to contact our Customer Support team instead, kindly follow the link here.