eps is an Austria based online payment method created with the help of Austrian banks in order to provide merchants and customers with a safe and easy way to bank
How Does it Work?
eps (electronic payment standard) is an online bank transfer payment method with a payment guarantee for the merchant. Bank customers log into their online banking environment. They review the details and authorise the payment for the funds to be credited directly to the payee's account
Merchant Benefits
Increase buying potential in the Austrian market
80% of Austrian online merchants provide eps as a payment method
Payments are guaranteed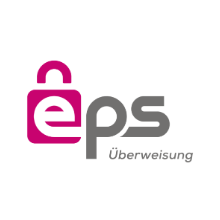 Contact Us
Please Note: This form is only to contact our Sales department.
If you want to contact our Customer Support team instead, kindly follow the link here.