giropay is offered in over 1,500 banks and saving banks in Germany. It is an online bank transfer method based on PIN and TAN
How Does it Work?
Customer chooses giropay as payment option and selects giropay partner bank. The customer is taken to their online banking environment and enters their credentials and continues the authorisation of the payment. The customer will receive a TAN to input on screen and then payment is finalised. The user is redirected to the merchants shop for retrieval of the goods/services
Merchant Benefits
giropay is an optimal real-time bank transfer payment method to offer your customers in the German region. This method is offered in over 1,500 banks in Germany with over 35 million online banking customers
Payments are 100% guaranteed
No risk of chargeback
Highly trusted method by German consumers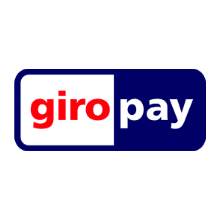 Please Note: This form is only to contact our Sales department.
If you want to contact our Customer Support team instead, kindly follow the link here.