MyBank is an online bank transfer payment method operating in France, Greece, Italy and Spain
How Does it Work?
During online checkout, the customer selects the MyBank as the preferred payment method and is prompted to log into their online banking account. After reviewing the payment details the customer can authorise payment
Merchant Benefits
MyBank has more than 40 million active customers across Europe
Wide availability to banks and financial institutions
Known brand with high market relevance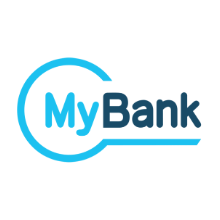 Contact Us
Please Note: This form is only to contact our Sales department.
If you want to contact our Customer Support team instead, kindly follow the link here.