PayPal is an online payment method allowing customer to pay quickly, simply and safely by using their email address and PayPal password only
How Does it Work?
End-users can create a PayPal account and link a credit, debit or bank account in order to send/receive money and to complete payments online. Purchases via PayPal can be completed with just an email and password without the need to re-enter financial details during each checkout
Merchant Benefits
More than 277 million people use PayPal globally
Access to customers in more than 200 markets
Checkout is easy and fast for your customers
Provides security for users as financial details are not directly shared with the merchant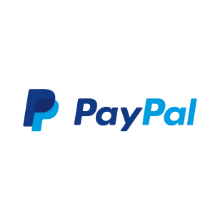 Contact Us
Please Note: This form is only to contact our Sales department.
If you want to contact our Customer Support team instead, kindly follow the link here.