Paysera is an e-wallet based bank transfer method allowing customers to make online payments, pay bills and process money transfers domestically and internationally between other Paysera accounts
How Does it Work?
Paysera users can pay for bills, make online payments, send and receive money to other Paysera account cross borders. The wallet has an application where users can scan QR codes to make a payment or to check account status. Once the user has placed their online order they will be prompted to the checkout page and can select Paysera as the preferred payment method. User will be prompted to login to their account and confirm the pre-filled payment details to complete the order
Merchant Benefits
Growing market method with a broad country availability
Customer convenience as no registration is required
No chargebacks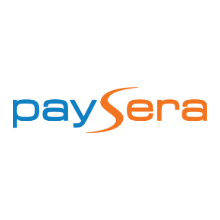 Please Note: This form is only to contact our Sales department.
If you want to contact our Customer Support team instead, kindly follow the link here.