Przelewy24 is a domestic Polish internet service that facilitates the transfer of funds for payments between consumers and merchants and is linked to more than 140 major banks in Poland
How Does it Work?
The customer selects their bank during the checkout and logs into their online bank account. After reviewing and confirming the payment details the transaction is completed. Funds are deducted immediately and the merchant releases the goods/services to the customer
Merchant Benefits
The online population of Poland is approximately 26 million people. Nearly 80% of that population utilises bank transfer as a payment method
Increase conversion by providing a locally trusted payment solution
E-commerce in Poland is worth €8.5 billion and growing 15% per year
Roughly 85% of total transactions made in Poland are done via bank transfer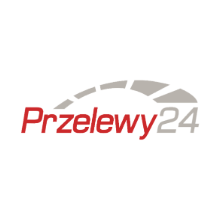 Contact Us
Please Note: This form is only to contact our Sales department.
If you want to contact our Customer Support team instead, kindly follow the link here.