SEPA (Single Euro Payment Area) is a European regulatory initiative to create a standard scheme for processing transactions in EUR currency across 34 markets. Online and offline commerce can be processed with more than 500,000,000 accounts ready for SEPA transactions
How Does it Work?
The customer selects SEPA Direct Debit as the payment method, enters their bank account data (IBAN only, BIC is optional) and submits to complete the purchase. DaoPay's bank will request the customer's bank to debit the users bank account. The customer can be informed via dynamic descriptor with 134 keystrokes on the bank statement. DaoPay sends status updates to the merchant via fully tokenized API for easy and optimized reconciliation
Merchant Benefits
SEPA is the ideal solution for European based entities and international business looking to enter into the European market
Ideal for recurring business models
Widespread access to consumers across Europe
Ease of access in markets with low credit card penetration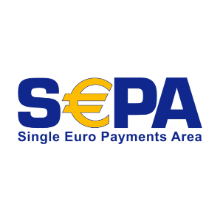 Contact Us
Please Note: This form is only to contact our Sales department.
If you want to contact our Customer Support team instead, kindly follow the link here.